EARTH IS WITNESSING ITS SIXTH MASS EXTINCTION, HUMANS TO BE BLAMED: STUDY
NATURAL CALAMITIESEARTH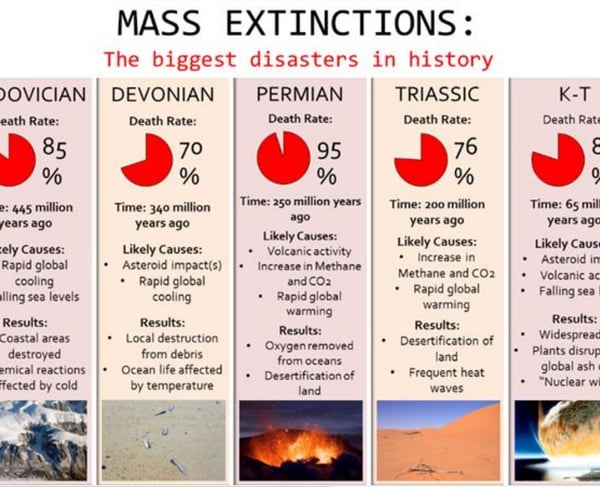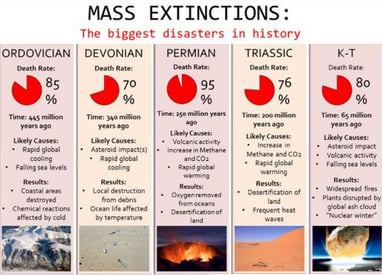 • A recent study states that earth is going through its sixth mass extinction.
o Mass extinction event is usually defined as about 75% of the world's species being lost in a 'short' amount of geological time - less than 2.8 million years.
• There have been five mass extinctions so far (see infographic).
o However, all of those were caused by natural phenomena. This time, it is being caused entirely by humans and hence referred to as Anthropocene extinction.
• Evidence of 6th mass extinction:
o More than 400 vertebrate species went extinct in the last century.
o 29,400 species of terrestrial vertebrates are on the brink of extinction because they have fewer than 1,000 individuals.
o More than 30% of animals with a backbone fish, birds, mammals are declining in both range and population.
• Causes of mass extinction:
o Rising climate change activities i.e., extreme temperature changes, rising or falling sea levels, depletion of oceanic oxygen etc.
o Geologic catastrophes (volcanic eruptions, asteroid hitting Earth).
o Invasive species.
o Overconsumption of resources.
o Agriculture, leading to diminishing wild spaces and driving out species from their natural habitats